Persona Development
At one point at Placester a design colleague and I identified that one of the key issues we were facing as a business was a lack of shared understanding between stakeholders, execs, those executing on the work, and go-to-market teams – we didn't have the same point of view on the characteristics of the audience we were designing for.

We developed a 2-day workshop as the first step to defining who we are building for and what their behaviors are.
Planning and Recruiting
We recruited key people within product, UX and marketing to collaborate on the planning of the workshop. We very quickly came to the realization that recruiting a wide range of participants from all areas of our business would be crucial to the success of our workshop. One of the most challenging parts of the workshop planning was recruiting participants that would put down their day-to-day for 2 days and focus on the task at hand. Two of the most important groups of participants would be the sales and support teams since they talk to customers and prospects daily, however they were our most challenging to recruit since they were risking taking a hit on their monthly goals to participate.
What questions do you need answered about prospects or customers to do your job better?
How can we thematically combine these questions into meaningful groups or attributes?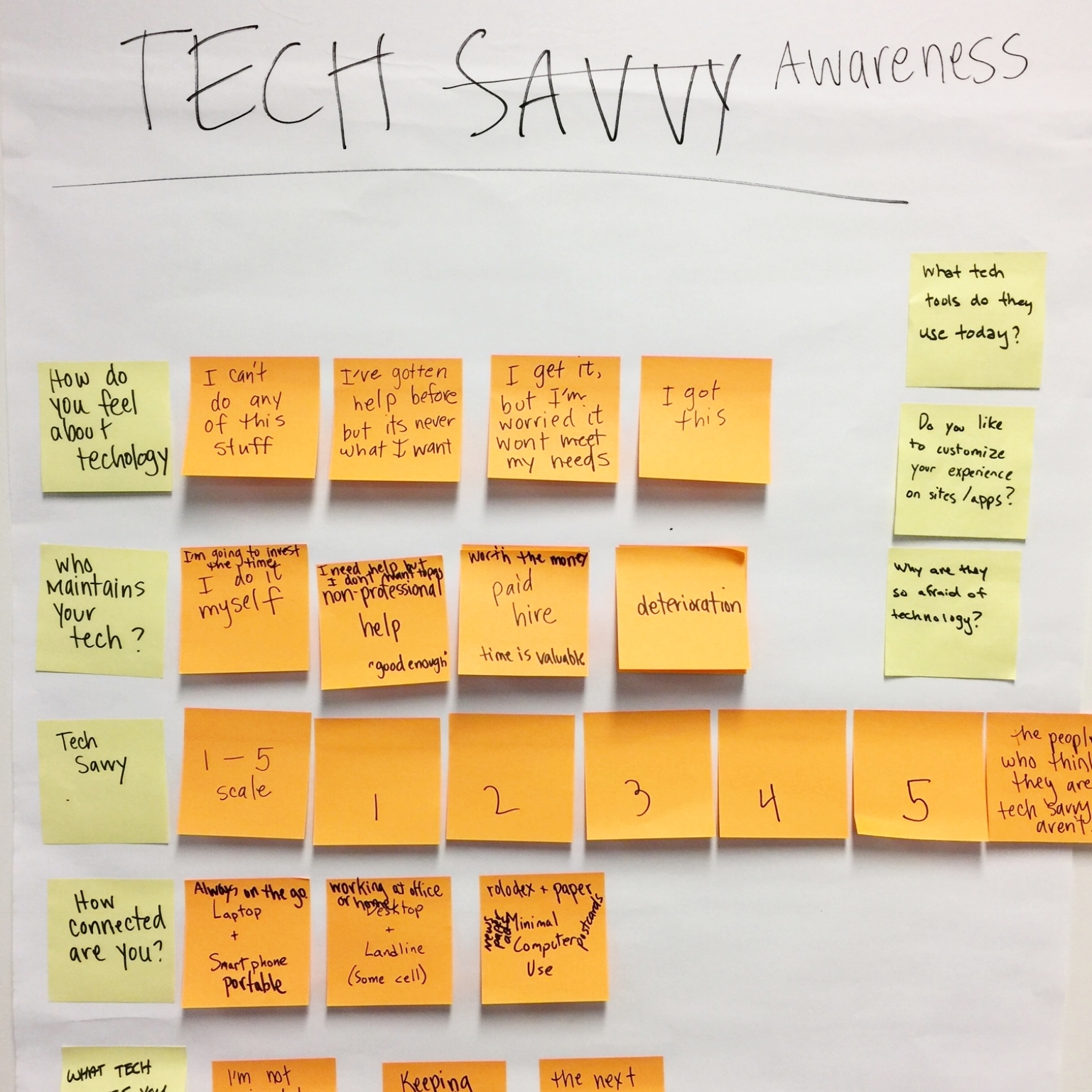 brainstorming Attribute Values
What are all possible unique answers to the question bundles? We then voted on the bundles that were the most influential to customer behavior.
Writing and Drafting Personas
Each team created 2 draft personas using different combinations of the attribute value pairs.
Next Steps
This is just the start - a rapid way of getting a draft based on the wealth of customer and industry knowledge we have within our walls. The next steps are to survey our newsletter list to validate our attribute brainstorm. We will consider our findings against known industry research. Then we will validate our segments with user research and write final personas and create a company-wide communication plan.
Credit also to Andrew Lee -- Sr. UX Designer on my team who I partnered with on this project.